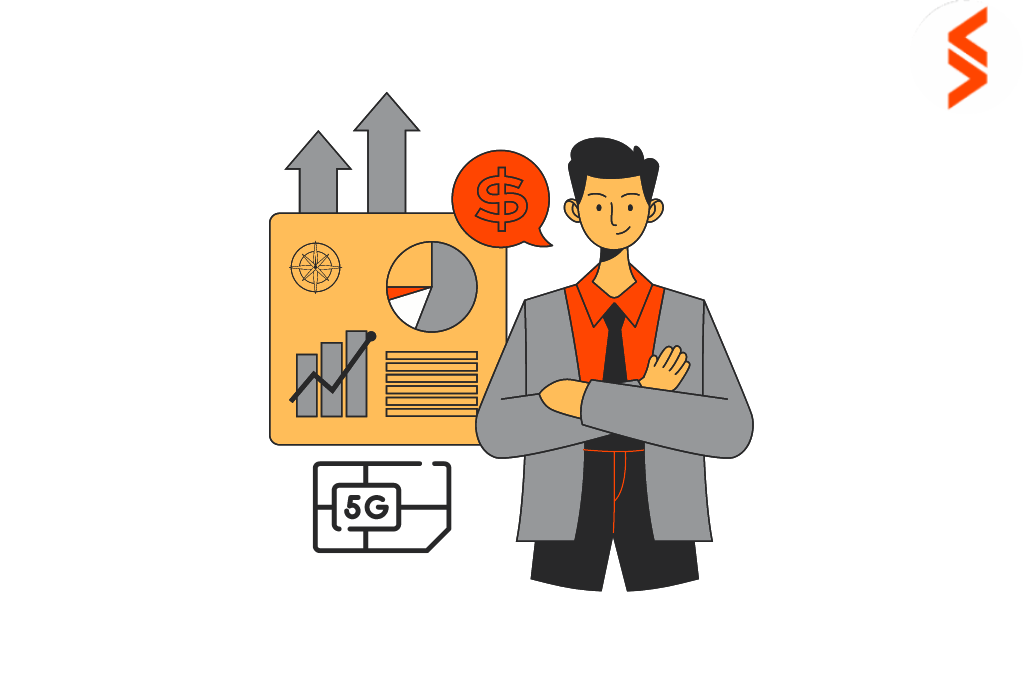 Telecom Expense Management (TEM) has become a vital practice for businesses and governments alike to optimize and control their telecom expenses. The global market size of the TEM industry has seen substantial growth and is expected to reach $5.8 billion by 2028.
In the United States, where the demand for seamless communication is growing, businesses and government entities continue to invest heavily in telecom services. The spending on telecom services in the US saw a notable increase from $236 billion in 2021 to $242 billion in 2022, which amounts to a $6 billion dollar spending growth.
However, you don't want to spend more on telecom than what is required You want to reduce your telecom expenditure with efficient TEM practices.

You should aim to embrace cost-saving techniques with TEM to achieve financial efficiency. You can reduce expenditure by checking invoices, negotiating contracts and service agreements, and identifying better cost-saving opportunities.
By adopting these techniques, you can gain better visibility of your business and its telecom expenses. It will help you to make informed decisions and reallocate the resources where they are needed.
7 Telecom Cost-saving Techniques in TEM
1. Conduct a telecom expense audit
You cannot manage what you aren't monitoring. The first move you need to make as a cost-saving technique in TEM is to assess and audit your monthly telecom expenditure. So what are you looking for:
Billing errors, which are more common than you think.
Overcharges or overages that you need to be disputing so that you get credits for future invoices. This can save you anywhere between 2% and 15% of telecom expenses.
Underutilization of resources, so you can optimize plans or else modify or cancel them if necessary.
Penalties (on delayed payments), so you can avoid these in the future.

Additionally, occasionally, there might be an oversight or human error wherein you receive invoices for services or devices that do not align with the company's telecom expense. You must look for these and avoid such invoices to ensure that only valid and relevant expenses are processed.

Most other moves we are about to recommend are pegged on this preliminary step.
2. Optimize rate plans and contracts
When was the last time you compared the deals you have with your telecom service providers to deals available on the market? If it has been months, then you should do it soon.
Rate comparison should be an ongoing process if you want the best and most affordable plans for your company. The telecom industry is dynamic, introducing new plans and promotions regularly. By optimizing rate plans and contracts, you ensure that your company remains on the most cost-effective telecom plans available.
The best technique for negotiating the best deal is to go to your service providers with your research on currently available deals. They match the deal, or you move to the best deal. If other service providers want to talk to you, always hear them out. Also, conduct proactive market research and competitive bidding.
3. Manage telecom asset inventory
Maintaining an accurate inventory of telecom assets, across devices, services, and subscriptions is critical to effective telecom expense management. As per the recent report, regular inventory checks and management can save you up to 25% of your current telecom expenditure.
Most enterprises have unused telecom inventory, especially when they aren't regularly monitoring asset utilization. You can use TEM software or usage analytics and reporting tools to analyze telecom asset usage patterns. It helps identify deviations from expected usage levels and save money.
4. Implement usage monitoring and controls
This isn't to say that anyone within your organizational boundaries is being purposefully wasteful. However, without monitoring, you may not know whether you are overutilizing or underutilizing valuable assets.
Implement and communicate usage tiers according to roles, and then go on to monitor if employees are adhering to these.
Sounds like a tedious process? Telecom expense management tools and software can help you track and manage usage more effectively and with less effort. The best tools help you monitor and manage organization-wide telecom expenditures from centralized dashboards. They also let you configure telecom utilization rules and parameters unique to your organization.
5. Conduct employee training to improve awareness
Implementing telecom utilization controls and educating employees on telecom utilization should go hand-in-hand. A quick training program, followed up by regular literature, can go a long way in ensuring responsible and cost-effective telecom usage. You can rope in your colleagues in HR to help put the training and follow-up literature (such as mailers and posters) together.

So what kind of information needs to go into training and literature? Keep it simple. Educate the team on cost-saving practices, such as avoiding unnecessary calls, optimizing data usage, and understanding billing details. You may also rope them into reporting underutilized or no-longer-required services, service lags, and so on.
6. Analyzing data and identifying trends
Effective telecom expense management needs more than manually obtained information. You need deeper analytical insights, especially if your goal is cost savings. When you use telecom expense management tools and software, you get business intelligence insights and at-a-glance dashboards that help you spot optimization and cost reduction opportunities at a glance.

You can also make data-driven forecasting benchmarks and decisions that reduce your telecom costs, not just today but in the long term.
7. Leverage technology and automation
Using technology to manage your telecom expenses can help you reduce your actual telecom costs and the man hours (and linked labor costs) that go into telecom expense management.
Telecom expense management tools and software help you improve invoice processing so that you never pay another late penalty. Additionally, you'll never have any more overages or invoice errors falling through the cracks.
The best TEM providers also integrate services that monitor (and automatically activate) the most competitive rate plans without any manual intervention. Reporting and analytics are always easier with TEM tools thanks to comprehensive data visualization and data dashboards.
A case in point
When you work towards reducing your telecom costs, results follow and more than justify your time, capital, and effort investment. A national healthcare provider in the US was looking to reduce its telecom expenditure. After a thorough audit and with the implementation of a TEM solution, the healthcare provider was able to:
Achieve cost savings of over 30% in the first year
Benefit from cost savings of 17% in the second year
Derive staff savings of 33% through automation
Gain visibility into expenses that enabled their Sarbanes-Oxley compliance
Activate Telecom Cost Savings
Effectively managing telecom expenses is important for your business to improve its overall financial efficiency. You can save company costs by organizing audits, negotiating contracts, implementing usage policies, and employee awareness. However, these processes can be time-consuming.
This is where you can collaborate with Spenza!
Spenza delivers a software-as-a-service that does all the hard work in terms of managing and monitoring your telecom expenditure. With Spenza, you get data to make informed decisions, competitive rates and contracts, consolidated billing, better forecasting, invoicing support, and effective issue resolution – all with fewer man hours and no loopholes.
Get in touch to make TEM easier and more efficient.